April is the Greatest month! (not the cruelest, sorry Mr Eliot) The spring riding season gets underway. It's also when Cycling 101 starts, to help you learn about gloves to gears and cadence to chain maintenance. Sign-up opens April 4 (for EBTC members). Check the Calendar.
To provide safe and fun recreational cycling and social activities for adult members in the Edmonton area.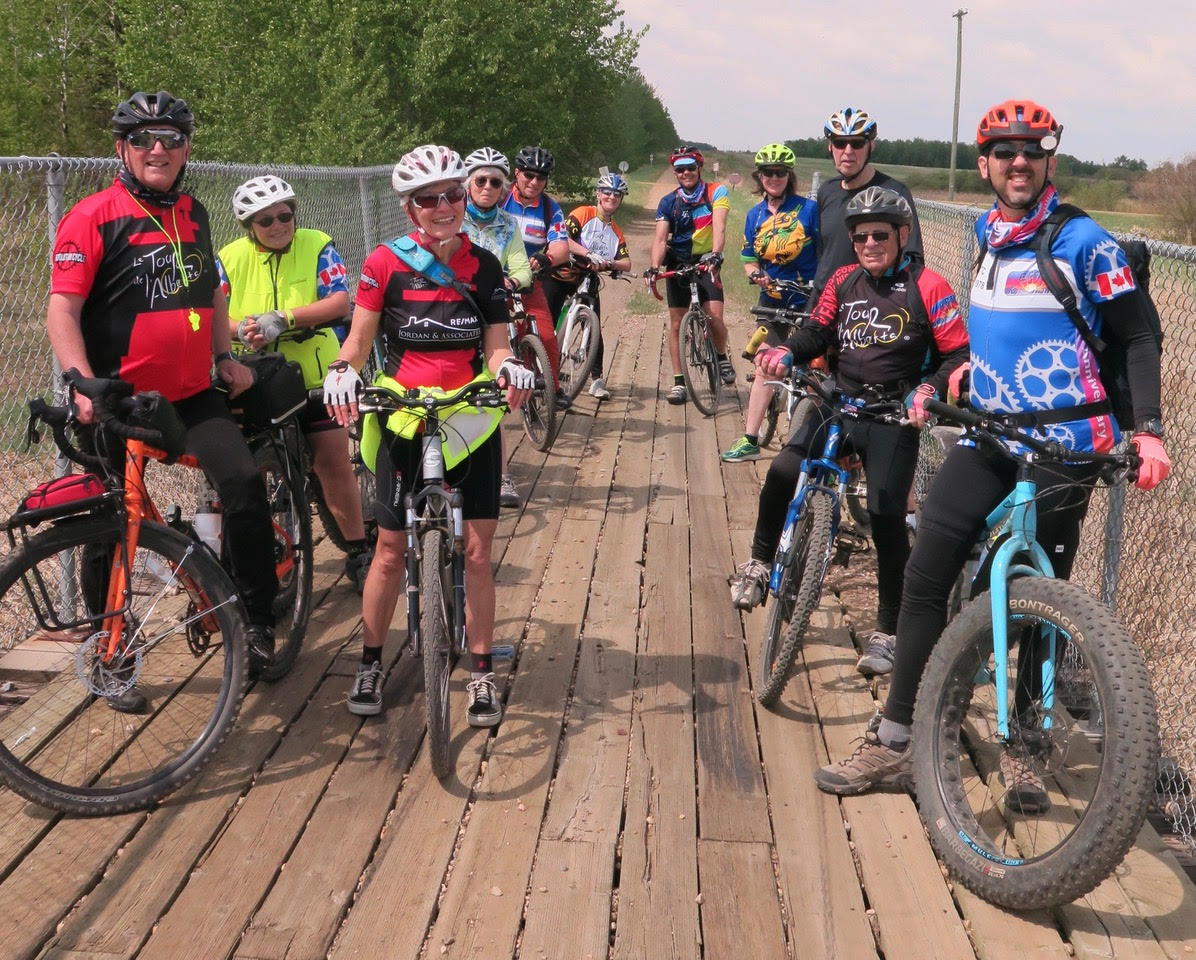 Cycling with a group is more fun! You will develop new skills, be challenged and gain experience by riding with cyclists from all levels. You will meet lots of fun-loving cycling enthusiasts! And create a healthy lifestyle for yourself in the outdoors.
Interested in joining EBTC or have a question about our rides? Feel free to contact us if you have any questions.