EBTC offers a variety of weekly rides for members, including new rider outings, a novice ride series, recreational, trail and out & back rides.
To provide safe and fun recreational cycling and social activities for adult members in the Edmonton area.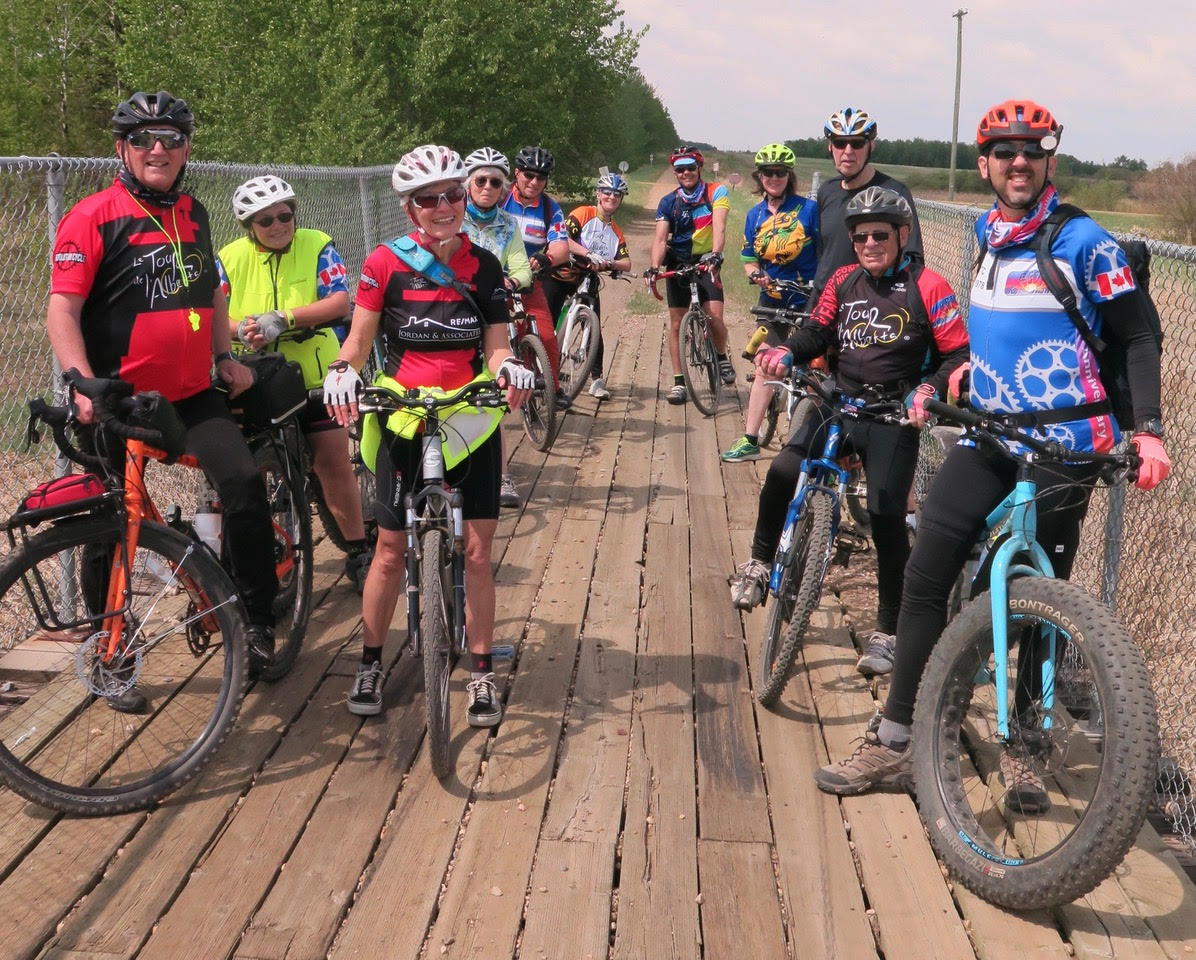 Cycling with a group is more fun! You will develop new skills, be challenged and gain experience by riding with cyclists from all levels. You will meet lots of fun-loving cycling enthusiasts! And create a healthy lifestyle for yourself in the outdoors.
Interested in joining EBTC or have a question about our rides? Feel free to contact us if you have any questions.